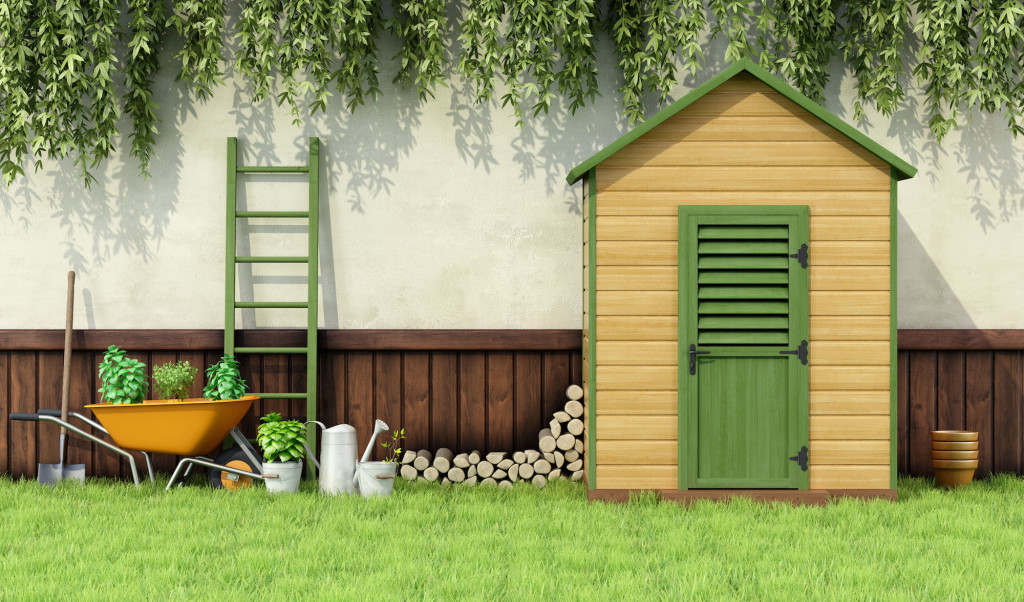 Finding the Perfect Shed for your Garden
A garden shed can be a welcomed edition to your garden. Whether you require it for storing your gardening equipment, or you would like it to double as a summer house or outdoor office, finding the right shed for you can transform your outdoor living space. There are many styles, types and sizes available, so it can be struggle to work out which variety is best for you, your garden and your family. Wooden, metal and plastic sheds all bring something to the table, and each are suited to different uses.
Wooden Sheds Wooden sheds come to mind first when discussing garden sheds. They are the most popular choice as they are affordable and come in a range of attractive styles. There are two main types of wooden sheds. Firstly there is the overlap, or featheredge, style. This is a traditional, rustic style that is created using overlapping boards to protect the interior from rain damage such as swelling and rotting of the wood. This is a reliable and long lasting style that is very popular.
Alternatively, you could opt for the shiplap style. This is designed to last, and is created with tongue and groove construction, coming with interior locking boards. A shiplap shed has exceptional resistance to the rain thanks to its construction method.
Metal Sheds Metal sheds are extremely durable, and are an excellent option if you will be storing expensive garden equipment. They are a practical alternative to a traditional wooden shed and are available with great features. For example, many come with sliding doors which is ideal if you will be carrying heavy equipment in and out as the doors wont blow shut.
Plastic Sheds These affordable, convenient and cost effective sheds are perfect if you are counting pennies and don't need a huge amount of storage space. They are much lighter than a wooden or metal shed and are therefore easy to move around the garden as you so wish.