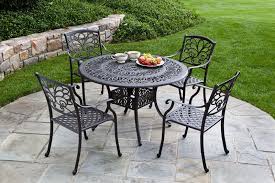 Comfortable and attractive eco furniture can create the perfect atmosphere for your garden. Having a green garden only makes sense to have green furniture too! Adding eco-furniture can make your garden just as cosy and pleasurable for your family and friends. We have provided a few quick tips to help you choose the right eco-furniture for your garden in Bedford.
Pick Multifunctional Furniture
Make sure to choose eco furniture that can be used for more than one function, that way your garden will not seem to cluttered. It will also be very eco-friendly, since less furniture means less money, and therefore fewer resources. This tip can be beneficially for those that have limited space and want to create the perfect design for their garden in Bedford.
Use Recycled Materials
Many eco friendly furniture's are made from recycled materials, such as recycled plastic cartons and other materials found in land fills. It is always best to choose furniture that is strong, durable and water-resistant, that way your furniture will not get damaged in harsh weather conditions in Bedford.
Choose Steel
The great advantage about purchasing eco-friendly steel furniture is that it is prone to rusting in the future, making it great value for money. Furthermore, it is also great in strength, handling the harshest of weather conditions. It is also very easy to maintain and take care of, making it less of a hassle for you if there are spillages in the future.
Purchase Second Hand Furniture
If you are working on a limited budget, then try finding second hand eco-furniture. You can find many second hand furniture items from vintage stores and yard sales in local Bedford area.
Use Bamboo Furniture
Although it requires a lot of care and maintenance, bamboo is known for its strength and durability, making it the perfect product for long-lasting results in the future. Bamboo is the perfect sustainable product, which has an outstanding appearance for all gardens. Bamboo furniture for your garden does not swell or shrink, but still grows at a very fast pace.