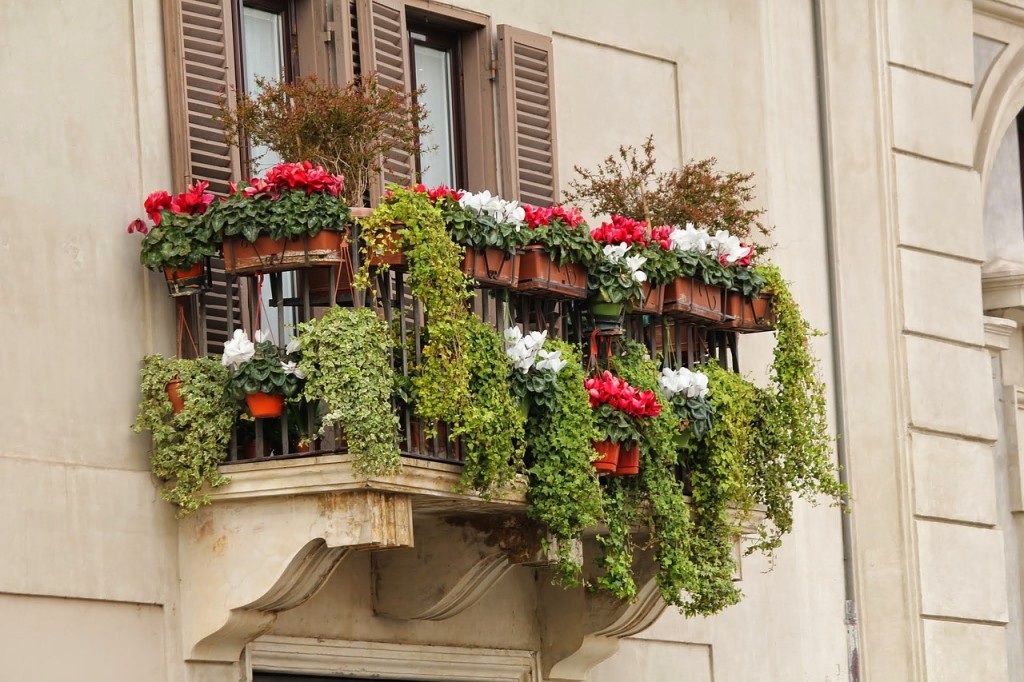 If you're finding yourself struggling to turn your urban outdoor area into an idyllic garden setting, we understand. It can be tough working with minimal space, but with a little creative thinking and our list of hints and tips, we're confident you can turn your outside area into a bloom-filled paradise.
Start With Furniture
Your outside seating and tables are likely going to be the biggest space-invaders, and therefore it's best to pick these first. Decide whether you'd like a minimal style, blending in with the urban city background, or instead want to inject some vibrant countryside colours into your area. This will help you choose the right furniture for you - whether it be cool, metallic colours or vibrant vintage reclaimed pieces. Why not pick up some cheap pieces from a charity shop and paint them yourself, matching the colours to the plants you then chose? Or, customer build your own seating to ensure it all slots perfectly into your space and life.
Get Creative With Planting
Once you've chosen your favourite plants for your outside area, you can start to think about the best way to arrange them. Placing artfully dotted plant pots in the corners of your urban outdoor area is a great place to start, but why stop there? Hanging planting boxes on the railings of your balcony will incorporate some wonderful layers. Hanging baskets will draw plants into the eyeline of you and your guests. You can even hang planting containers from your roof top or canopy. This is where urban areas actually have an advantage over sprawling countryside gardens. With creative layering and placement, you can create an enclosed garden feel, where you will feel surrounded by nature in a much closer way than anyone with a large garden could.
Make It Useful
With just the above tips, you can create an artful, well-designed outdoor space for your urban setting. However, now that you've begun to get green-fingered, you can make this a truly useful area, beyond just enjoyment. As long as your area gets some sun, you can start to grow vegetables, salad leaves and herbs. This is where the right pot really becomes important, as you'll want to place them in the spot that gets the most sunlight. This often means attaching them to the railings, hanging on the outside. Therefore, make sure you're plant boxes are firmly attached! You'll soon be growing your own food in no time.