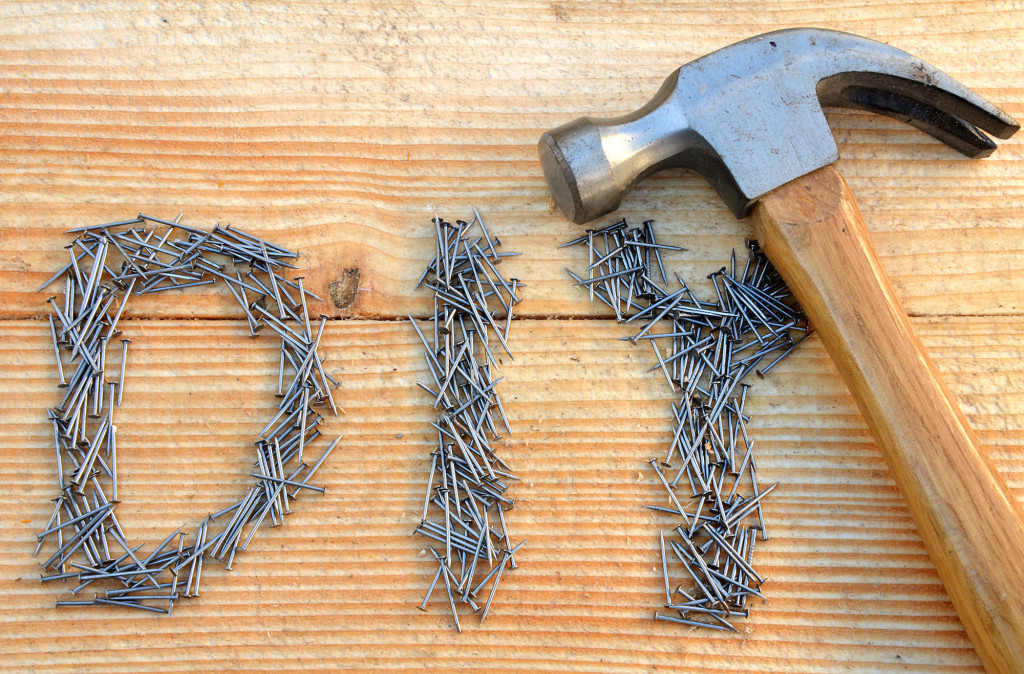 It is an unfortunate fact that garden and outdoor lighting has become increasingly expensive. Retailers are forcing gardeners to pay excessive amounts to illuminate their outdoor space. We believe that there are plenty of ways to enjoy your garden in the evening thanks to lighting but without having to pay an extortionate amount. Without realizing, many of our readers will have the resources to create fantastic lighting at a fraction of the price you would normally pay. As well as allowing you to enjoy your hard work even in the dark, these fun and inexpensive projects are a perfect way to spend time with family and friends whilst encouraging their appreciation of the garden. We think that these brilliantly bright ideas will have your garden looking lovely at a low cost!
Fairy Lights
Whilst these are often used exclusively during the festive period, these particular lights look lovely draped over any awning or trellises you may have in your garden. They can also be draped alongside the house or wrapped around the railing of your decking. Fairy lights are great for outside use as they strung above the ground, which means that they can't be tripped over or trampled on. If you want to leave them out all year then we recommended choosing white over multi-coloured lights.
Tin Can Lanterns
Fill a tin can with water and allow it to freeze overnight. Draw on your chosen design, simple shapes and letters often work well, and then carefully punch it through using a hammer and a nail. Once the ice has melted it can be painted if you wish or left silver for a rustic look. To create a handle punch a hole either side at the top of the can and twist a sturdy piece of wire through. Finally, place a tea light inside the can. These look lovely lined up on a garden table!
Hula Hoop Chandelier
To create a unique hanging light start by simply wrapping decorative ribbon or lace around a hula-hoop. If you don't have a discarded hula-hoop hiding somewhere then they are very inexpensive to buy! Get creative with spare Christmas lights and wrap them around the decorated hula-hoop. Icicle lights work particularly best for this project, creating a fantastically frosty feel!
Glow in the dark plant pots
Enhance your outdoor space with glow in the dark plant pots! Cover a variety of pots with glow in the dark paint and the task is complete! Place the pots along a well-travelled walkway so they are always appreciated. They will most definitely be an interesting addition to your garden!