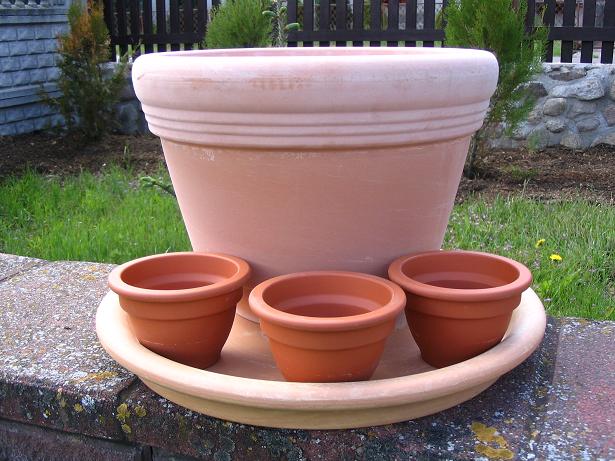 Putting your plants on display is a way of not only showcasing all your hard work throughout the year but it is also a way of getting creative both outdoors and indoors. It should be imaginative and ideally an inexpensive thing to do. We've found seven cheap alternatives to the extortionately priced pots and planters found on the high street. You probably already have a few of these items lying around your house, and with a little care and attention they can be transformed into something terrific!
Crocs
These brightly coloured shoes make for very interesting planters! The shoes do have holes that will allow for soil to come over time so simply line the shoe with a small plastic mesh bag, fill it will soil and plant your seeds. We recommend choosing a succulent that can tolerate droughts because these shoes tend to dry out quite fast. Secure the Crocs to a wooden fence with a nail through the heel of the shoe for a truly unusual display!
Yoghurt pot
A large, clean empty yoghurt pot can be turned into a plant pot for herbs. Simply spray paint it any colour you like and allow to dry before planting your herbs. This could be the easier project ever!
Colander
Turn a colander into a planter for an annual like calibrachoa. They are also perfect for growing flowering annuals, lettuce and herbs. Colanders make for fantastic planters because they already have a built in drainage system!
Old books
If you're looking for an indoor planting idea to really show off your succulents, then this project could be for you! If you have a book that you no longer wish to read then you could create a new home for plants using it. Cut a square in the middle of the book, line it with a layer of plastic to prevent water damaging the rest of the book, place a little gravel at the bottom then place your succulent in it and surround it with soil.
Rubbish bin
Finding a large and inexpensive planter has become an incredibly hard task nowadays. If you're looking for a clean and contemporary container then consider purchasing a rubbish bin. Drainage holes can easily be drilled and it will last for a few seasons.
Wellington boots
If you have a pair of wellies that you no longer wear, then why not turn them into a wonderful planter? Fill them with dirt and spring flowers. They look best hung along a fence.
Shopping bag
For this planter you will want to use the variety of bags that are plastic on the outside and have fabric on the inside. They come in a variety of sizes so you are able to grow anything from tomato plants to flowering annuals.