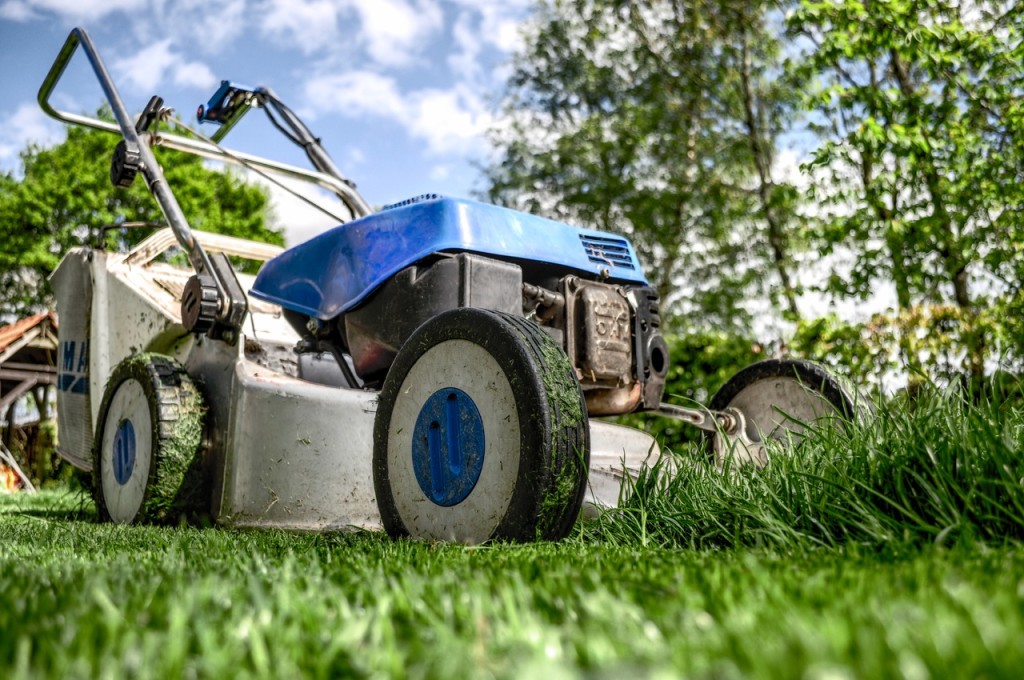 As the season begins to get much warmer, you may start to broken lawn mower again in your London garden, only to discover that it is not turning on after months of storing it in the shed. It can be a challenge to maintain a lawn mower before it is stored and put away for the winter season. There are a number of problems that can occur for when your lawn mower does not start. One of the common problems is the cold temperature's that can leave the ethanol fuel in your lawn mower to thicken up in a gel texture. This thick texture can clog up the carburettor. This is why we have created a useful guide on ways to fix a broken lawn mower.
1. Check The Gasoline
It is important to remove any gas in your broken lawn mower that is over thirty days old. Be sure to empty this gasoline to keep it fresh and healthy on a regular basis. One of the main problems that prevent your lawn mower from starting is leaving gasoline before you store it away for winter. In order to avoid this from happening, drain the gasoline at the end of every season, including winter, autumn, spring and summer.
2. Check The Spark Plugs
Your broken lawn mower may not start due to a disconnection, and so it would be appropriate to purchase a brand new spark plug. When you are purchasing a spark plug for your garden in London, it is important to choose one that complies with the manufacturer's specifications. This is to ensure that you are receiving a spark plug of high quality.
3. Check The Air Filter
The reason for a clogged up air filter is due to carbon building up in the cylinder part of your broken lawn mower. Make sure to clean the air filter of your lawn mower once or twice a year for your garden in London. A new air filter may be required if it severely clogged up.
4. Check The Oil
It is vital to measure how much oil you have in your broken lawn mower in your London garden, since each lawn mower is different in relation to how much oil it can take. Make sure to check your manual guide to see the amount of oil it allows you top fill up in the lawn mower. It is also vital to identify what color your oil is, since this will help you discover whether or not your oil is healthy. If your oil is a rich dark black color, make sure to remove this from your lawn mower.