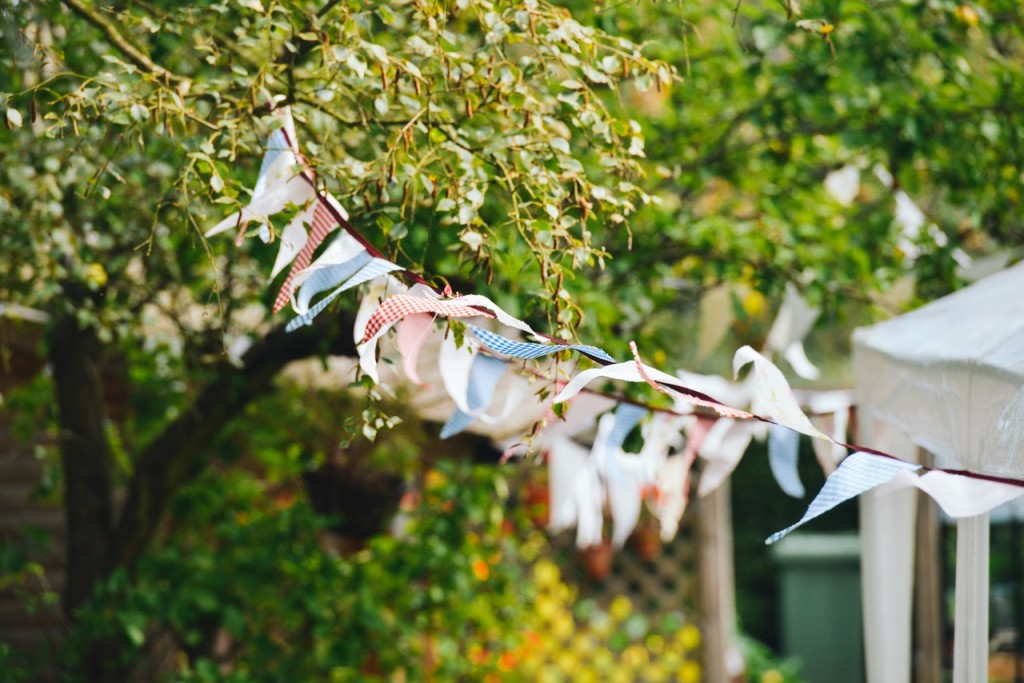 Making your garden fun for you and your family, but also a great entertainment space for your friends, doesn't have to be expensive. We've compiled six of our favourite cheap and easy garden projects that will not only get your creative side inspired but also give you a load of extra elements to really liven up your outside space.
Turn Old Keys Into a Wind Chime
Pick a favourite branch from off the floor, grab a spool of thread and bring out that draw of old, forgotten keys! This is so simple to put together but entirely customisable, too. You can paint the keys fluorescent colours, or leave them with their burnished silver and paint the branch to match.
Make Homemade Chandeliers From Hanging Baskets
You just need to find some flat-bottomed hanging baskets for this. Then, simply buy some plastic beads on threads and wind it round the basket's wire. Pop some tea lights in jars on the bottom of the basket and light! The flickering light from the candles will create a lovely dappled effect, no matter the quality of the beads, making this both cheap and easy.
Make a Rope Swing
Make sure you get some sturdy rope for this project! Get some wood and cut a circle large enough to just sit on, then sand all the edges. Then, drill a hole in the middle large enough to thread the rope through. Tie a big knot on the underneath and then attach to a strong tree branch.
Repurpose a Rake
If you take an old garden rake, cut off the handle and hang it upside down, you've made yourself a cheap and easy storage hanging system!
Create a Covering
Planning to spend time outside but worried about the drizzle? Finding a cheap shower curtain and then using some simple wiring can give you an effective cover in minutes. Simply attach one side to your house, the other to a tree, and then string the curtain up. This can then easily be pulled out for those dreary British evenings.
Glow in The Dark Paint
It's really up to you what you do with this, but we love it for all manner of things in the garden! Why not spray some pebbles with this handy paint and use them to create a walkway, or simply pile them high in jars to make gorgeous table pieces. No matter what, this spray paint is a cheap and easy way to add fun to your garden decoration.