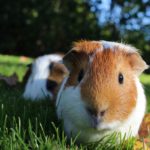 This is the time of year when the weather starts getting a bit more hospitable, causing your lawn to flourish and do all the growing it has put off all winter. It is important to make sure that you take care of your lawn as it starts to grow again. This is why we have put together a brief guide detailing how to give your lawn the best start possible this spring.
Rake it.
Your lawn should be raked vigorously before you mow it, first in one direction and then the other. This gets rid of the accumulation of dead leaves and moss that may have gathered over the winter months. This will also bring the grass blades into an upright position, getting them ready for mowing. As growth is just starting, set the mower quite high, only lowering the blades once growth is more rapid.
Trim up.
Now is a good time to trim the edges of the lawn, using a sharp, half moon edging tool. stand on a plank placed along the edge of the lawn to ensure a straight line. After cutting, the edges can be kept tidy with a mechanical edger or sheers for the rest of the season.
Feed me.
Towards the end of March, be sure to give the lawn a good feed with a special compound lawn fertiliser that contains a high proportion of nitrogen. This will ensure that your lawn can withstand any drought later on in the season. Feed the lawn on a warm day after there has been a spell of rain and the soil is moist, but the grass is dry. If more rain is forecast, postpone the operation.
Scarify.
Most lawns suffer a build up of moss and debris over the winter and now is the time to tackle it. The important task is to scarify the lawn to haul out the old, dead grass, moss and rubbish that has collected at the base.