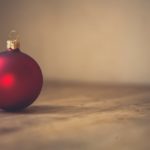 Looking for some festive ways to decorate your garden, but don't want to break the bank? There are lots of fun homemade Christmas decorations that the whole family can get involved in making. Turf Express have gathered together some of our favourites below:
Wooden Christmas Tree
We know what you're saying - all Christmas trees are made of wood! But, we love these cute little pallet Christmas trees and it means you can customise them to your very own style. Why not have the kids paint a section each? Or, you can have a family member's name on each plank of wood to welcome guests to your home.
Candlelit Towns
If you're braving the cold for an outdoor dinner party, illuminate your dining table with some delightful candlelit townships. Have every member of the family design their own town and sit back as your guests admire the whole family's creativity.
Gather Pinecones
What could be a better time for the family than all bundling up in your winter coats and scarves and going to a nearby forest to gather pinecones? There's so much that you can do with pinecones, and having a big basket of them at home means you'll always be ready when you're sitting down to make homemade Christmas decorations; add them to any display you're doing to give that homely and rustic holiday feeling.
Outdoor Christmas Presents
Any concrete blocks you've got lying around can easily be turned into fancy christmas presents to decorate your garden with, with just a little paint and ribbon. We love the simplicity of these concrete presents, but make sure little one's are supervised as they'll be very heavy!
We hope that these ideas for homemade Christmas decorations bring that festive edge to your garden this holiday season. Remember, it's not the money you spend, but the memories you make!
If your garden is in need of a spruce in time for Christmas, don't forget to give Turf Express a call on 01959 897 605 and get your garden in tip top shape.